Strong & Confident:
Online Coached Group
Strength Training
Let's get stronger together!
Tuesdays & Thursdays, 7:15-8:15 a.m. PST
Anyone can join these safe and sane, coached workouts to build a strong and resilient body. The key to aging well (and this holds true for anyone at any age!) is to stay strong. Together we'll put in the sets and reps and appropriate rest periods in a structured, meaningful way.

This is a monthly membership group. Invest in your future strong self with twice-weekly workouts on Zoom that are slow-paced, deliberate, safe, sane, and progressive.

Through this group, you'll build a solid foundation of strength and confidence for all the other activities you love to do. Each month we do a new set of workouts. Even though workouts stay the same through the month, there are ways to progress each movement so you stay challenged.
Is the strength training group right for you?
Here's what you can expect:
Minimal equipment to start — this program works with whatever equipment you have, but an assortment of bands and light or medium weight dumbbells will be helpful
Progressions and regressions to meet your unique needs
Video recordings of each workout for times when you can't meet with the group live
Pay-what-you-can, month-to-month pricing — you'll receive a reminder before the end of each month to renew your investment in yourself
Once you sign up, you'll get an email from me with a link to join the Zoom workouts, links for purchasing equipment if needed, and, for new members, an invitation to a Zoom call so I can learn more about your needs.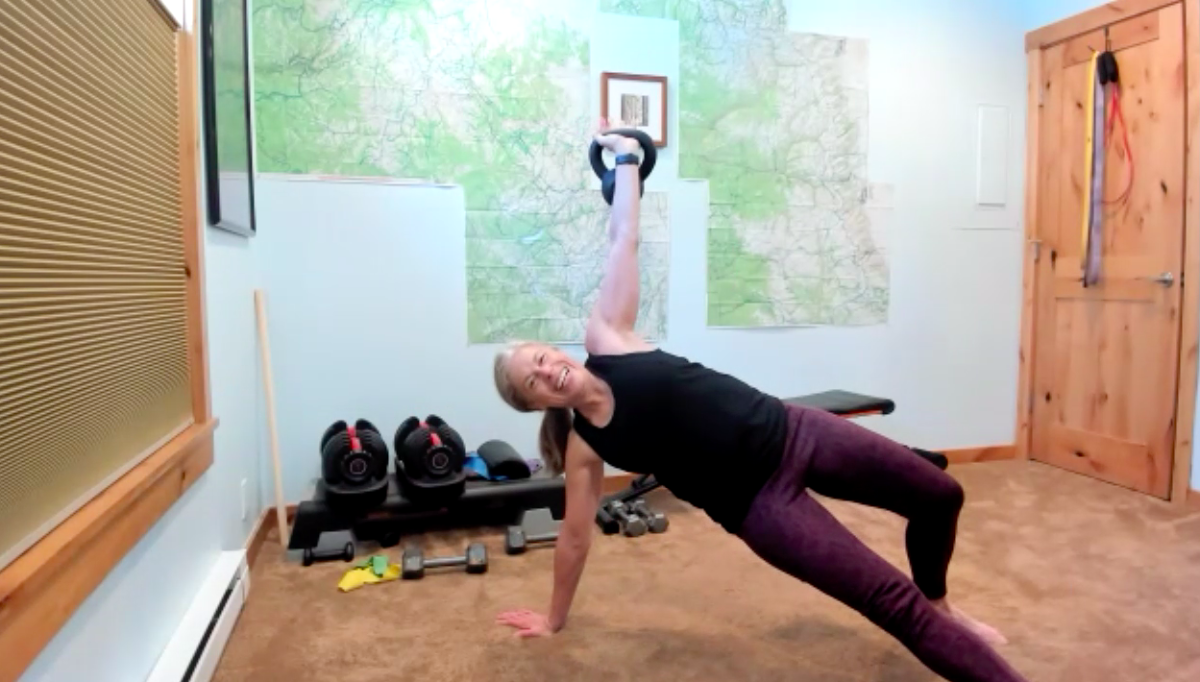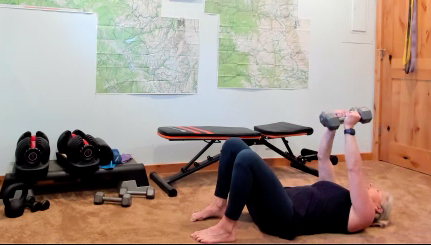 Not sure if the strength training group is a good fit for you?
I invite you to reach out to me if you have any orthopedic or medical issues that might affect your ability to work out and how I would coach you.
While anyone can go to a gym and work out, Debbie puts it all together in such a way that it improves strength and functional movement.
– MADELEINE B.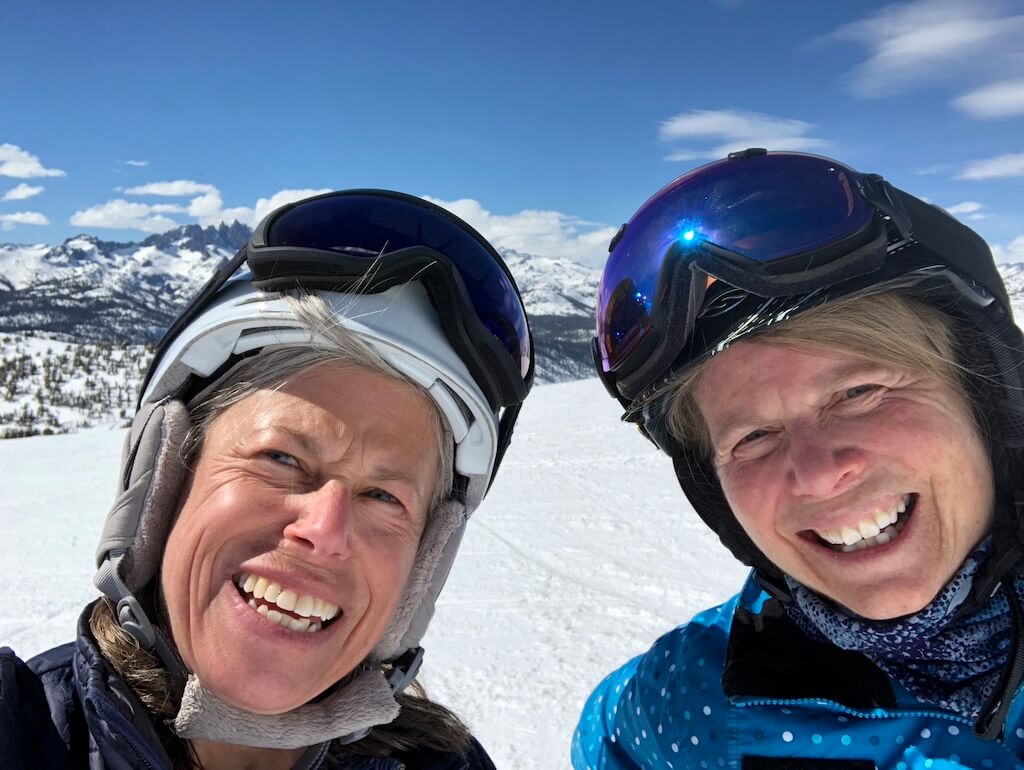 Ready to jump in and give it a go?