Ditch The Diets and Start Enjoying the Rest of Your Life by Finally Making Peace with Food and Your Body
Live the active life of your dreams and
fuel the next stage of your life with expert nutrition and fitness advice from a coach who has been where you
are.
Hey there! I'm Debbie North, a 50-something wife, mom, outdoor enthusiast, and wellness coach for women like you.  
Let me guess why you're here: You've spent your entire adult life crazy busy taking care of everyone – and everything – around you.  Between work, family, and social obligations, it's hard to find the time to exercise right and eat sensibly.  
Now something feels off.  You watch everything you eat. You spend hours on the elliptical. You count calories until you can't stand counting anymore, but you STILL can't stop counting. 
And nothing changes. 
Worse, nothing you've ever tried seems to work anymore.
It's easy to think your metabolism is broken. What else could it be?
Lately, the scale has been heading in only one direction: up.  You know it's not from building muscle. Unfortunately, hips and waists don't lie.
If you're having a harder time enjoying the activities you love and dreading the need to buy a whole new wardrobe of clothes that fit, you're probably feeling kind of hopeless.  
In your darker moments, you wonder who is judging you behind your back and whether you are still lovable.  You no longer laugh at jokes about being over the hill because you really feel like you're in the long, slow descent to old age, a schedule set around doctor's appointments, and a future in assisted living.  Wait…do you even have long term care insurance? 
STOP!!!  Take heart: this is NOT what the rest of your life needs to be like.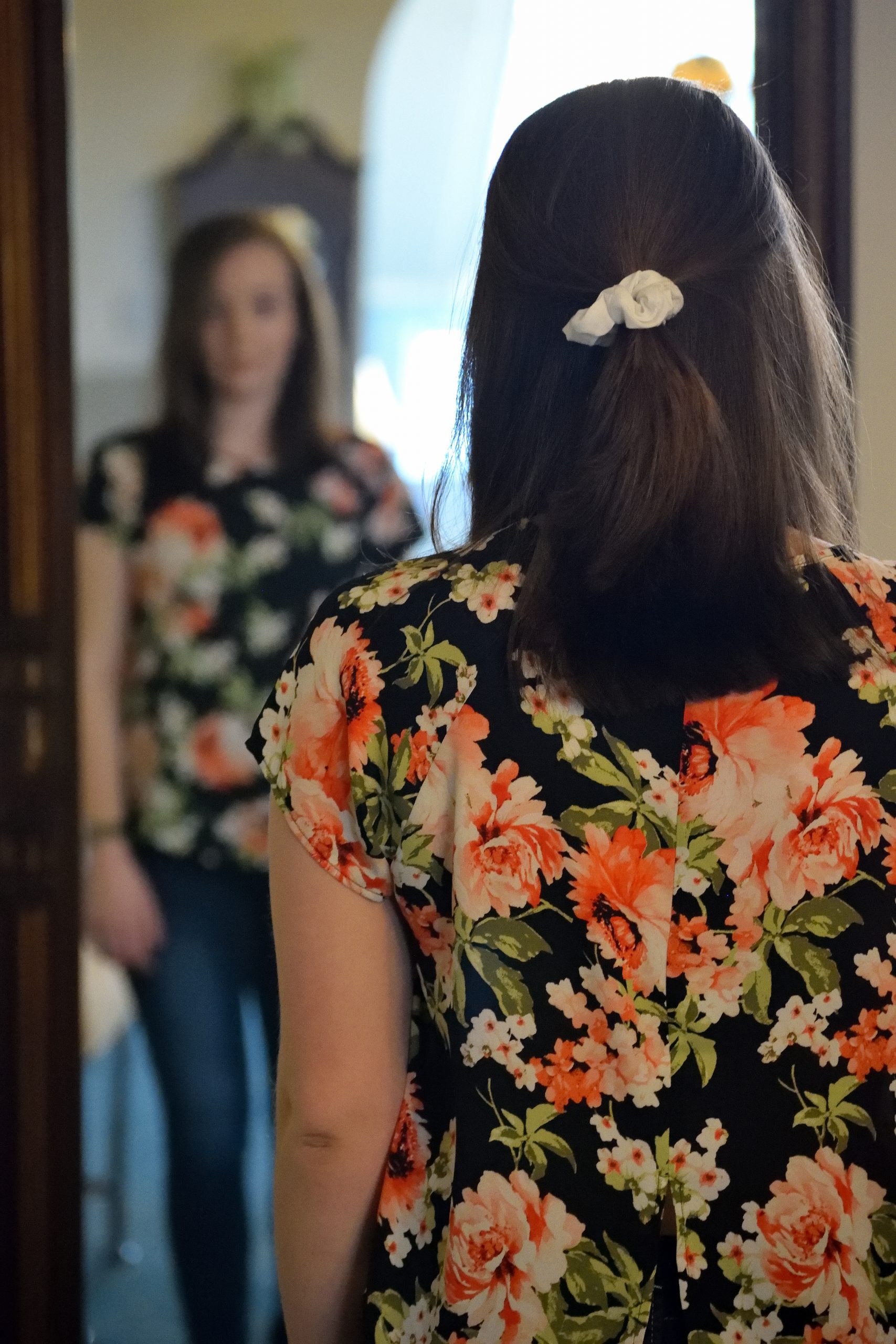 Your Metabolism Is Not Broken, And Neither Are You
But you DO need to take action now, before it's too late.
It starts with making a commitment to yourself to prioritize YOU. This will lead to real lasting solutions as well as providing more balance to your life .

You'll get rid of those stubborn 10-20 pounds, forever.  (You've taken them off before – many times. But somehow the weight always seems to creep back on.)

I know you'd like to change how you eat and exercise, but nothing seems to fit your busy schedule.  So you don't get to the gym often (or at all) and fall back to takeout food, grab-n-go supermarket meals, or fast food.

Maybe you also enjoy hiking, biking, and outdoor activities, but can't enjoy them fully because you tire so quickly, or it just plain hurts.
This isn't how you thought your life would play out.

You worry that by the time you retire you won't be able to manage all the trips you talked about and saved for over the years.  And that last trip to the doctor raised red flags all around: blood sugar, cholesterol, bone density…
It's time to turn this ship around.
Everything you're going through is "figure-out-able."  But the process is faster, easier and a lot more enjoyable with a coach to guide you. 
You Owe It To Yourself To Be The Best You Can Be, Starting NOW.
Let me introduce you to my client Carol.  She's a breast cancer survivor in her 60's struggling with arthritis, who didn't want to give up traveling, gardening, cycling, or camping. Above all, Carol wanted to finally feel good in her own skin once again.  After six months of working together, here is what she said:
"Debbie is great! She does not push. She pulls, gently. She is very supportive of one's current situation. Her program works. Once I learned what my body needs to feel its best, eating suddenly became easy, and movement became much more enjoyable.  I don't have to guess or struggle anymore. Yes, I lost weight, but all our work together resulted in real health benefits too. I just got my lipid panel done recently and everything was the BEST it's been in years!"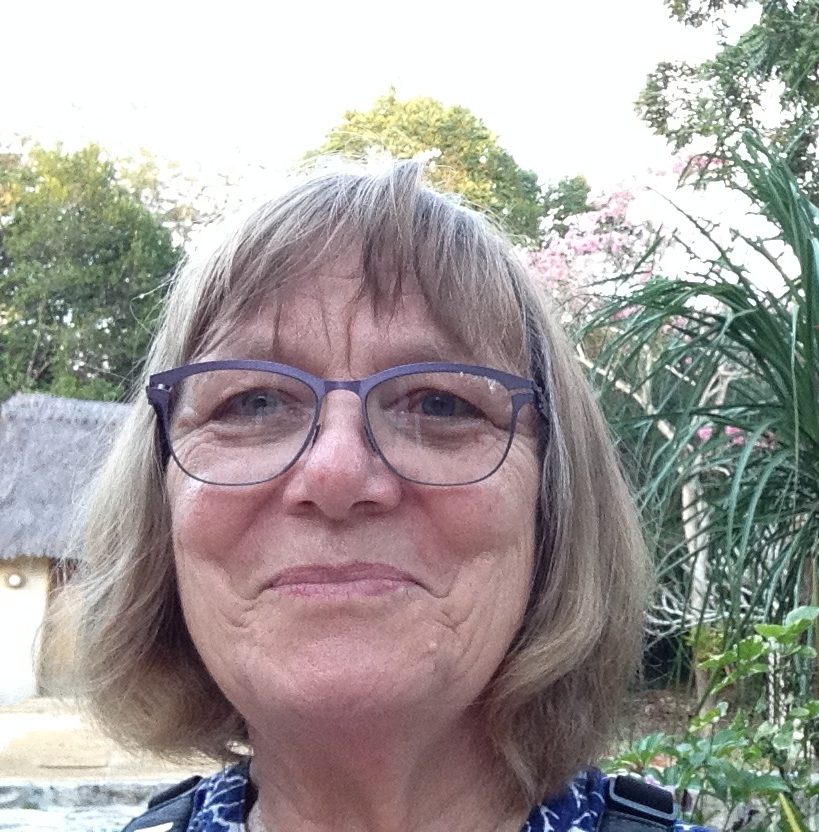 Working together, Carol learned:
How to make healthy living a HABIT that supports her HEALTH and LIFESTYLE so she could lose weight without it taking up more time or mental energy.
How to DITCH THE DIET mentality once and for all so she could enjoy guilt-free social events, holidays, and celebrations with family and friends.
The REAL SECRET to success: staying consistent even when going gets rough because she knows exactly what to do to get on track again.
That she could accomplish things she almost wrote off as pipe-dreams because she gained the confidence to put herself first, learn what she needs to do for herself to lose weight, feel great, and stick with it. 

Carol did it, and so can you.   How do I know?  
Because I've coached many women just like you, but really…
I've Been Where You Are And Know How Frustrating It Is
To Feel Like Nothing Works Anymore And Your
Metabolism Is Broken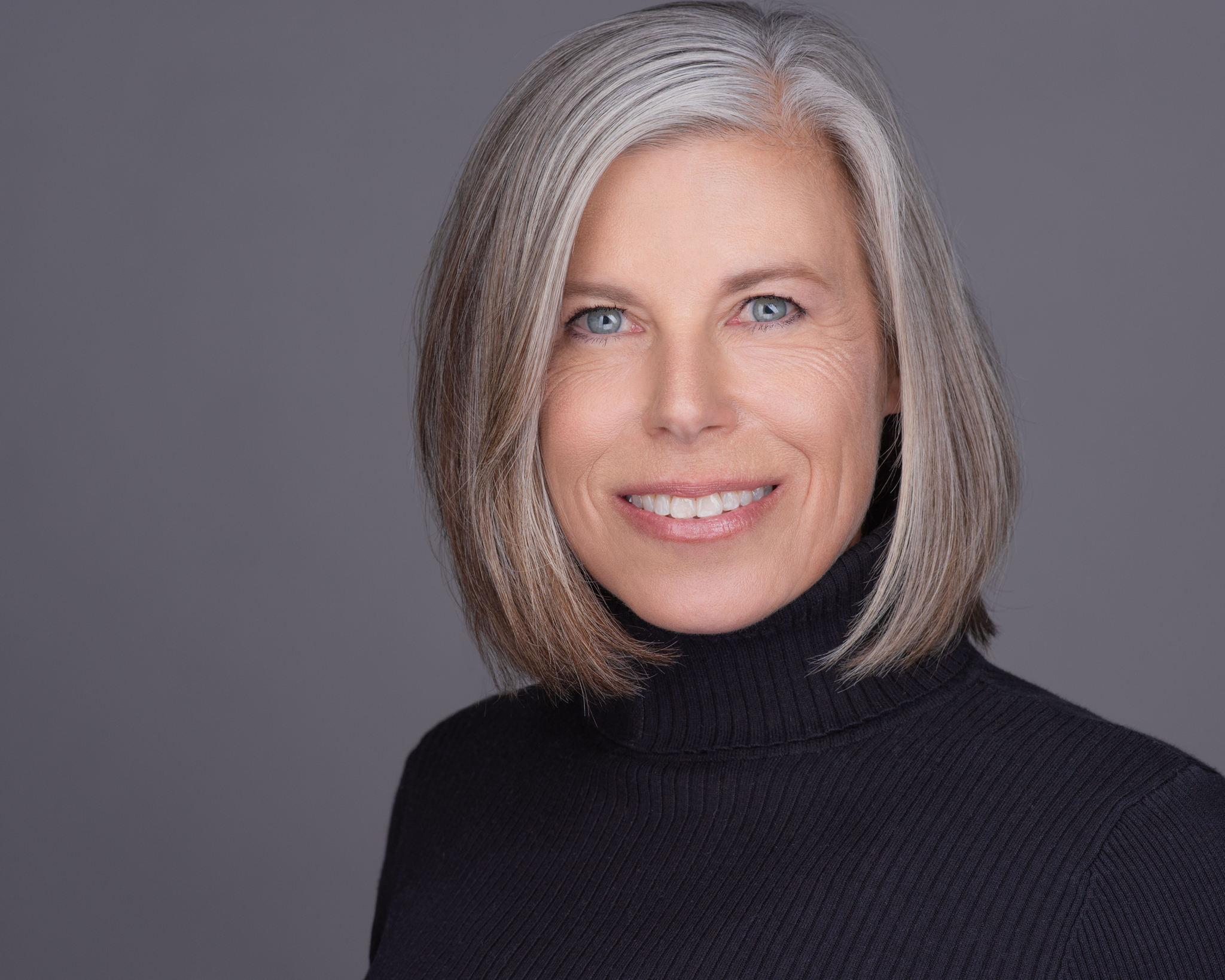 Once upon a time… not so very long ago… I was in a very different career when I had my own wakeup call that left me feeling old as the hills and seeking a better way to live my life and feel my best.
I was in my late 40's, working on stressful projects at work, taking care of my household, and training for a half marathon when my body crashed.  
I was trying to be everything to everyone in my life and didn't know how out of alignment my life was until I gained more than 20 pounds and found myself sleeping a lot, unable to do much for anyone.    
That's when I finally pushed the pause button, quit my job, and learned how to optimize my nutrition and build my body back up.  It took well over a year!  
As I found my way back to health, I also found a new calling: to inspire others to stay healthy and thrive through midlife and beyond.
I learned a lot from that experience – and in the years since – and I want to share with you how you can transform yourself, lose weight, gain energy and build strength, so you can confidently tick all kinds of adventures off your bucket list.
I know it is so, SO easy to get stuck on autopilot with daily busy-ness, or put everyone else's needs ahead of your own.  Before you know it, one day you wake up and wonder what happened. 
Your joints might complain a bit more. 

You get winded doing things that used to be easy. 

Your waist size may have gone up a belt notch or two. 

Perhaps you are suddenly reminded of old injuries you'd forgotten about. 

Or the tried and true methods to drop weight fast no longer work.
This is your wake up call.  If you don't make the time or space to take care of yourself now, who will?
It's Time To STOP Feeling Overwhelmed and START Taking Simple Steps To Make Peace with Your Body, and Finally Lose the Damn Weight Forever.

Imagine: not having to spend hours and hours in the gym and in the kitchen.

Imagine: feeling nourished and energized by the food you eat without having to track a single number.

Imagine: the freedom you will feel when you figure out the specific lifestyle changes you need to make to feel great.

It's something very few doctors can guide you through. They just don't have the time or empathy to give you the support and guidance you need to be successful. 

This is one journey you don't need to go on alone.
After I get to know you and we're sure we're a fit, your program will be customized for you.
Your personal nutrition plan will be one that will work for you and still include your favorite foods. This will be a plan that doesn't consume your life, yet still allows you to go out with your friends and family on the weekends. You'll learn how to balance your social life with your goals.

You'll never have to turn down dessert or a glass of wine  – or wait to have it on a "cheat day" (or anything ridiculous like that.)

You'll learn how to make your diet simple and not overly restrictive. There will be some flexibility to enjoy the "fun" foods (and let's be honest: wine and chocolate) that you enjoy so much. 
Your exercise program will be effective and simple, and it won't consume a ton of your time, because I know your time is limited.

You will master your sleep and stress management, and learn how to manage your mindset when it comes to fitness and food.
You don't need to program hop anymore. You don't need to try every diet again.
You can stop:
Struggling

to figure out on your own

how much you need to eat each day when things are "normal," then…

Regularly

abandoning your "normal" day routines

because life is busy and so many days get out of hand.   

Wondering what exercises to perform

and when, including sets and reps, even when you have limited time.

Spending ridiculous amounts of time

on the elliptical.  Unless, of course, you want to. 
By working with me, you'll receive:
Customized workouts

delivered seamlessly through my app that fit your schedule and goals, including video guidance on how to perform each exercise so you always know exactly what to do. 

A daily nutrition or lifestyle habit

that will increase your energy and guide you to making sound nutrition and lifestyle choices for the rest of your life. You'll find balance with your nights out with friends (including wine and desserts).

Constant accountability

from me to keep you chasing your goals while avoiding frustration and confusion along the way.
You could be like my client, MB, a successful professional and former crew coach who gave 110% of herself to her family, her job, and rowing over the decades.  
After an extreme year of loss and change, MB found herself needing to rediscover who she was on her own and rebuild her body into the athlete she wanted to be. She overcame past hurt and injuries (both physical and emotional) as she learned how to eat better and move well again. She's now active with the local outing club and feels like her future is bright — she has to wear shades.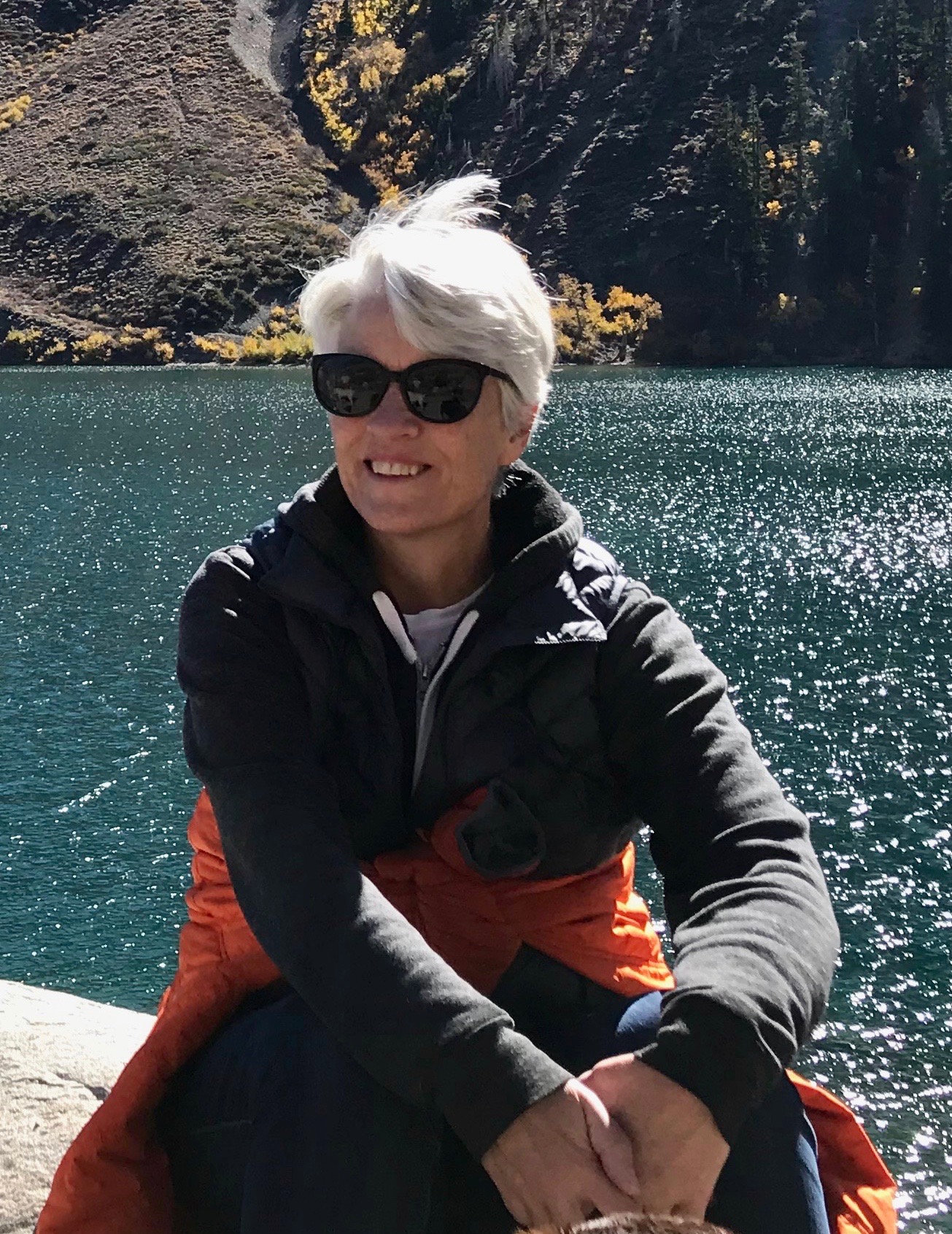 "If you are looking for someone to be at your side as you pursue your own goals: healthy eating, moving well, meeting personal goals (can be big or small!!), you will be in good hands with Debbie. She's great to work with, has lots of tools in her toolkit and moves at your pace. She is fun to interact with and pretty much walks her talk.  I had lots of reasons while working with Debbie to blow off my personal goals: Debbie was so great in helping me do what I could in the midst of distractions….good lesson to keep going no matter how slow!"
Imagine… feeling confident in your skin, whether you're buying a new outfit or on the beach in a swimsuit.
And if you ever have a question at any time, I am a quick message away to help guide you.
It's time for you to start following a successful program from an experienced coach (that's me!) who's been where you are and can guide you out of the endless frustration and turmoil. 
Life is short.  It's time for you to thrive!  Let's work together to change your life one small step at a time.

It all starts with a phone call to see if we are a match.