When you move well and eat well, you feel well!   You feel younger, your outlook brightens, and everything seems possible.  This influences everything and everyone around you and helps make the world a better place for us all.
Meet Your Guide
I grew up knowing two things about myself, deep in my core: I knew I needed to move my body and be outside, and I knew I wanted to make a difference in the world.
Hi, I'm Debbie North and becoming a fitness and nutrition coach has been one of the most fulfilling career decisions I've ever made.  This is actually a second career for me.  In 2009 I left the career I'd built over 20 years because although I was doing Very Important Things, I was miserable.  On the surface I had it all – great family, good job, fitness, health – but I seemed to be going in directions I had no control over, and without being aware of it I began experiencing more stress than you can shake a stick at.  My body, which once was in perpetual motion, sought sleep.
So, I pushed the re-set button and got back in the driver's seat.
At the time, I'd just run my second half-marathon and noticed I wasn't recovering. I'd sleep all night and then need multiple naps during the day. I gained 20 pounds. My exercise tolerance plummeted. Well-meaning friends kept telling me that I'd feel so much better if I just worked out more, but every workout, even walking, led to more leaden-feeling naps.  With normal lab results, the doctors wrote it off as either perimenopause or depression.  It took almost a year to be diagnosed with adrenal insufficiency, a type of hormone imbalance, and another year to recover. Throughout the healing process, I worked hard to optimize my nutrition, reduce stress, and re-integrate my body and mind.
Recovering my strength and stamina took a very long time and is still a bit of a struggle today.  Some days I feel like a young pup and other days I feel as old as the hills.  The last several years have taught me repeatedly that every day is different and every day feels different.
But here is my happy ending: I got the support and coaching I needed to build myself back up and realized that I loved what I was learning in the process — and I wanted to use that knowledge to help others.
The learning never ends. I got certified for training others in fitness, functional movement, and nutrition in 2010 and I now consume continuing education like a hummingbird seeks nectar.  These fields are evolving quickly. I find my clients – and the media – have a hard time sorting fact from fiction.  Fitness and nutrition don't have to be complicated; it's easy to overthink it and it's easily oversold.  When life is complicated in so many ways I like to simplify where I can and I enjoy helping others do the same.
Becoming a coach has enriched my life in many, many ways.  I am honored when clients put their trust in me and I love celebrating every milestone with them as they reach their goals.
---
Credentials:
Precision Nutrition Coaching, ProCoach and Certified Levels 1 and 2
American Council on Exercise, Personal Trainer
Functional Movement Systems Assessments
TRX Suspension Training Instructor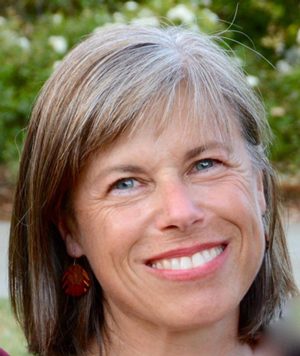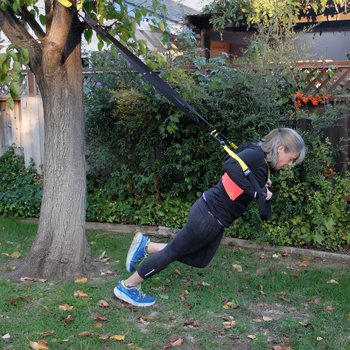 Take The Next Step!
How can I help you?
Schedule a free 30-minute Healthy Strategies call to identify specific actions you can start doing now.