When you move well and eat well, you feel well!   You feel younger, your outlook brightens, and everything seems possible.  This influences everything and everyone around you and helps make the world a better place for us all.
Meet Your Guide
Life is a journey that doesn't come with an itinerary.  We do the best we can, we all get off track now and then, and it's OK to ask for directions.  
Hi, I'm Debbie.  As a fitness and nutrition coach over the years, I have helped men and women get back in the driver's seat to take charge of their health, fitness, and wellness.  It's easy to get stuck on auto-pilot or put everyone else's needs ahead of your own, but if you don't make the time or space to take care of yourself, who will?
I didn't always know I wanted to do this.  When I was growing up, coaches were for sports teams and my efforts at playing team sports were heartfelt but lacking.  I fared much better with individual pursuits like running, skiing, and hiking.  I grew to love the outdoors, especially the mountains, and my strength and fitness training was focused on making it easier for me to explore outdoors. Meanwhile, I was progressing through a series of jobs that began to take me in 
directions I felt I had no control over.  I was not aware of how stressful this was until after my body started screaming at me. 
I decided to leave my job, 
push the reset button, and get back in the driver's seat.
At the time, I'd just run my second half-marathon and noticed I wasn't recovering.  I'd sleep all night and still need naps during the day. I gained 20 pounds.  My exercise tolerance plummeted.  Well-meaning friends kept telling me that I'd feel so much better if I just worked out more, but walking was exhausting.  With normal lab results, the doctors wrote it off as either perimenopause or depression.  It took almost a year to be diagnosed with adrenal insufficiency, and another year to recover. Throughout the healing process, I worked hard to optimize my nutrition, reduce stress, rebuild my strength, and re-integrate my body and mind. 
Here is my happy ending: I got the support and coaching I needed to build myself back up.  I realized that I LOVED what I was learning in the process, I wanted to use that knowledge to help others, and coaching comes naturally to me. We all have blind spots.  We all need help from time to time.  It's not easy sorting fact from fiction in an information-rich world.  Fitness and nutrition don't have to be complicated.  In the end, what matters is what works for you.  I can help you discover what you need to feel your best and perform your best. Life is already complicated; let's work together to make wellness simple for you, so you can stay on course and live the life you want.
---
Credentials: Precision Nutrition Coaching, ProCoach and Certified Levels 1 and 2 American Council on Exercise, Personal Trainer Functional Movement Systems Assessments TRX Suspension Training Instructor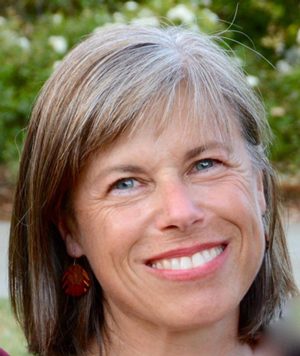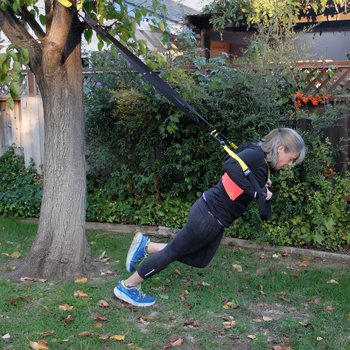 Take The Next Step!
How can I help you?
Schedule a free 30-minute Healthy Strategies call to identify specific actions you can start doing now.