Personal Training in Mammoth Lakes, CA
When it comes to fitness over 50, age really is just a number.
Do you feel old? Does your chronological age feel out of sync with how old or young you feel in mind and body? It doesn't have to be that way. Are you wishing you could do what you used to be able to — summit that peak, keep up with your grandkids, or sign up for that race? With my help, I know you can!
Is working with a personal trainer right for you?
In over 10 years of personal training one-on-one and in group settings, I've helped many people in Mammoth Lakes and beyond achieve what they thought was impossible at their age.
During our time working together, a 64-year-old triathlete trained to successfully complete half-Ironman triathlons without getting hurt; an 82-year-old skier got in shape for opening day at Mammoth Mountain, lost 15 pounds, and got inspired to ski 500,000 vertical feet that season; and a newly retired client hiked the 210-mile John Muir Trail with her son.
There has never been a population of people over age 50 that are as active as we are now. We're in a new era. If you're ready to get into the best shape of your life, despite your age, working with a personal trainer is a great way to get there.
Here's how it works: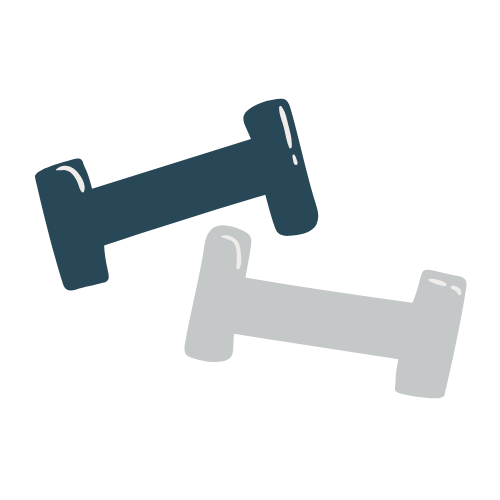 Learn What You Need
Working with a personal trainer will teach you what you need to do each day to function at your best so you can continue living the life of your dreams.
Whether your goal is to get down on the floor (and up again) to play with your grandkids, or travel the world to bike, ski or kayak, you'll set the goal and I'll help you get there.
Update Your Workouts
Exercise science has changed a lot in the last 20 years. If you're doing the same workouts you've been doing for years, it is time for a change.
Additionally, choosing workouts that will get you where you want to go faster is well worth it. Your workouts should match your current reality and progress you toward your goals.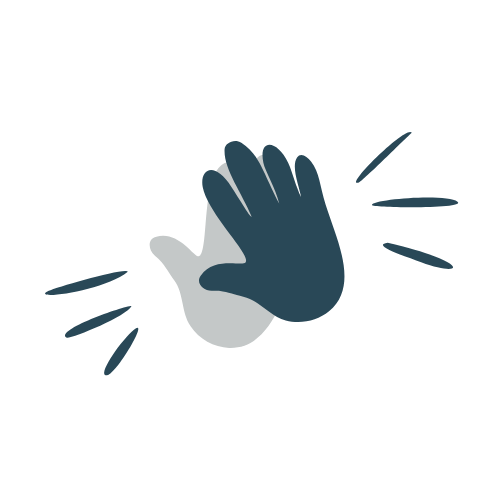 Stay Accountable for Your Health
Having someone on your side makes all the difference for your success. Workouts are scheduled according to your goals, timeframe, schedule, and budget.
Whether we're meeting twice a week or twice a month, I'll be checking in to see how things are going and help you stay on track.
Pricing for Personal Training in Mammoth Lakes & Beyond
I offer personal training online and in person. How we work together depends on how our schedules mesh and your needs. In general, online training runs $100/hour, and in-person training is $125/hour. I always start with a free 30-minute call to see if we're a good fit. Let's connect!
Debbie is an exceptional trainer as she has in-depth knowledge and experience to adapt her programs to what I personally need on any given week.
– Madeleine b.
Mammoth Lakes, CA
I am 81 years old and trying to get in shape to ski this season. Her exercise program included many things I have never used and the improvements in my fitness have been great.
– bob w.
Swall Meadows, CA
Few things compare to the positive impact working with Debbie has made on my life. I feel healthier, am stronger, and in less pain.
– Melissa k.
Davis, CA
It's been ages since I've exercised regularly. Will this work for me?
It is NEVER too late to get started, or to get back into it! Everything you start doing now will benefit you in the future. If you want to be active and healthy, I can absolutely help you become more active and more healthy. In fact, it is a great place to start! If you have more questions, please schedule a free consultation.
I'm struggling with past/present injuries. Would you still work with me?
Currently nursing an injury? Please get cleared for activity by a medical professional before seeking to work with me. Otherwise, my answer is… let's talk about it.
Fresh out of physical therapy and wanting to rebuild your fitness program? Yes, I can work with you.
If old injuries are starting to nag you, I might be able to help you. Even if I don't think I can work with you effectively I would be happy to try to point you towards a professional, wherever you are, who can help. Schedule a call and let's talk!
I have some medical issues. Are you experienced working with someone like me?
I have experience working with clients with a number of conditions, including cancer (in remission), joint replacements, high blood pressure, fibromyalgia, autoimmune disease, bad backs, and arthritis. Let's discuss any medical issues you may have so I understand how the condition and the treatment affect you and your ability to stay active. I can also coordinate with your medical team to provide the most effective physical activity and nutrition coaching support.
To succeed, we BOTH need to feel confident that working together is the right course of action. This only happens over the course of a real conversation, so please schedule a call with me.
Where do you train clients?
Online, I can coach you anywhere you are at a time convenient for both of us.
In Mammoth Lakes, California I can meet you at a convenient location we agree upon.
What technology do I need for online personal training?
You will need to have a computer, a tablet, or a smartphone. The apps and platforms I use are easy to learn, but really, if you can read and send an email and talk on the phone, we can work together. I offer a free video/phone consultation so you can try it out and see if you like connecting that way.
I'm having trouble finding time to work out now. How does this help me?
We are all busy but think of this as a way to reclaim your time and improve your quality of life as you reach your goals. Once you start online coaching, I am certain you'll notice you have:
More time: no more traveling to appointments or classes
Complete confidentiality: no more public discussions in crowded gyms
Freedom to roam: do your workouts or call in from wherever you are in the world
No more excuses!
If you haven't been scheduling time for your fitness on a regular basis, there will probably be an adjustment period. It is important to acknowledge that adding something new to your schedule now means you might need to give up something else.
To prepare, you will want to think through what you might need to change in your schedule and if this will affect anyone else in your life in order to make this work for you. It helps to have someone hold you accountable. That would be me. See all the ways we can work together.
How much does personal training cost?
Prices vary depending on the type of fitness programming best suited for you.
Online training runs $100/hour, with a typical session 30-minutes long. In-person training runs $125/hour.
Hybrid coaching is a great option also. You can meet with me when you're in Mammoth and Zoom with me when you are away.
Please contact me for more details or to discuss the possibility of in-person or hybrid training.